Zero Acceptance Number Sampling Plan for Receiving, In-Process and Final Inspection
Zero acceptance number alternate sampling plan to ANSI Z 1.4 and MIL-STD-105 for Receiving, In-Process and Final Inspection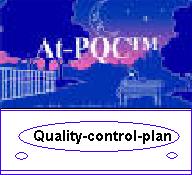 Provider:
Quality-Control-Plan
Shipping:
Available for download - Link will be provided in My ComplianceOnline section
Price: $37.00
Product Details
The Zero Acceptance Number plan developed by Nicholas L. Squeglia, available at ASQ.org, ISBN 0-87389-305-0, was originally designed and used to provide equal or greater Consumer protection with less inspection than the corresponding MIL - STD -105 sampling plan.
This plan has found application in receiving, in-process and final inspection in many industries.
It Provides information on:
Scope.
Relationship of C=0 to MIL-STD-105.
C=0 Sampling Plan.
Who will benefit:
Consumer.
Compliance Manager.
Safety Manager.