Good Manufacturing Practices
Good manufacturing quality manual to implement world-class manufacturing practices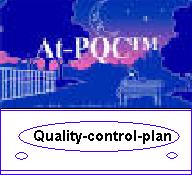 Provider:
Quality-Control-Plan
Shipping:
Available for download - Link will be provided in My ComplianceOnline section
Price: $97.00
Product Details
Good manufacturing quality manual to implement world-class manufacturing practices
This Performance Assurance Plan ( PAP ) applies to hardware-software and ensures that Good Manufacturing Practices ( GMP ) and Quality Assurance requirements are satisfied throughout all phases of the project.
Suppliers of hardware and software shall be audited as needed to assure conformance to quality requirements.
The REA shall report the status of QA activities, problems, and deficiencies, (both in-house and from outside subcontractors) to the Program Manager and the (Your Customer) Project Office monthly, via the Contracts Group.
All components of the hardware (including instruments) shall be tested to levels necessary to ensure the capability of the design to perform its intended function, in accordance with the Environmental Specification, (Your #).
It Provides information on:
PRODUCT ASSURANCE REVIEWS.
PERFORMANCE VERIFICATION REQUIREMENTS
SAFETY ASSURANCE
EEE PARTS REQUIREMENTS AND DEFINITIONS
MATERIALS AND PROCESS CONTROLS
DESIGN ASSURANCE AND RELIABILITY REQUIREMENTS
QUALITY ASSURANCE
CONTAMINATION CONTROL REQUIREMENTS
ACRONYMS AND ABBREVIATIONS