AS9003 Inspection and Test Quality Manual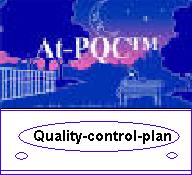 Format:
MS Word
Language:
English
Provider:
Quality-Control-Plan
Shipping:
Available for download - Link will be provided in My ComplianceOnline section
Price: $77.00
Product Details
The AS9003 Quality Manual is designed for an inspection and test quality system that controls the manufacture of low complexity items. The AS9003 quality manual is a standalone document that is up-to-date with the latest SAE standard. Use references to procedures and forms in the quality manual as placeholders to develop your Company's documents.
If your Company needs more than a quality manual, consider the $197 AS9003 Bare Minimum Kit that includes:
MANUAL AND PROCEDURES
QMS-00 Quality Manual
QMS-01 Document Control
QMS-02 Configuration Management
QMS-03 Records Control
QMS-04 Management Process
QMS-05 Responsibilities Authorities
QMS-06 Training Program
QMS-07 Proposal Development and Contract Review
QMS-08 Purchasing
QMS-08-1 Purchase Order Review
QMS-09 Receiving
QMS-10 Manufacturing
QMS-11 Shipping
QMS-12 Internal Auditing
QMS-13 Corrective and Preventive Action
QMS-14 Control of Nonconforming Product
QMS-15 Calibration
QMS-16 Definitions and Abbreviations
QMS Introduction
FORMS AND WORK INSTRUCTIONS
Approved Supplier List
Bulletin (for documenting temporary deviation from specification)
Calibration Reference Only Tag
Calibration Seal
Calibration System Forms
Changes in AS9100C to Create AS9003A
Contract Review Forms
Corrective Action Request
Customer Perception Survey
Customer Satisfaction Survey
Dimensional Analysis Form
Engineering Order Form (EO, Commercial, change control form)
Inspection Instruction
Inspection Record
Inspection Report
Inspection Summary
Internal Audit Form
Internal Audit Progress Report
Internal Auditor Training
Management Meeting Report
Nonconformance Report, RFS
Property Certification from Supplier
Property Control Tag
Property Management Log
Property Record
Purchase Order
Purchase Requisition
QC Tags-1
Quality Systems Assessment
Receiving Hold Dot
Receiving Inspection Instructions
Receiving Inspection Record
Receiving Log
Schedule to QMS Registration
Supplier Evaluation
Supplier Mail-In Survey
Supplier Requirements
Training Certificate-1
Training Log
Training Matrix (for QMS procedures)
Training Orientation Request
Training Program Progress Report
Trend Charts
Customer Satisfaction Chart, Grand Avg
Customer Satisfaction Chart, Individual